So, since I'm apparently actually posting on forums again, I figured I'd make a thread to chronicle my less than exciting car history and present whips.
I started out with a 1996 Plymouth Voyager Conversion Van in high school that I'm not sure I have any decent pictures of, but I'll look around one of these days.
That was followed up with moving to a 1992 Oldsmobile 88 Royale, which was a tank of a car. You legit just couldn't kill it no matter how hard you tried.
After I got my first (and current) full time gig solving the problems of the world one phone call at a time, I promptly did what any intelligent human who was 20 years old and making

money and bought myself a brand new 2011 Volkswagen GTI.
The GTI eventually got itself some coilovers and some sharp wheels. It was also stupid low because I was stupid young.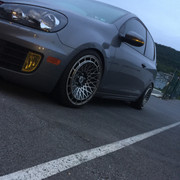 Once the GTI hit around 100k miles, I decided it was time to move onto a more adult method of conveyance and bought a lightly-fart scened 2015 Honda Accord.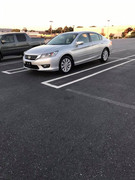 It was a solid adulting car, nothing to write home about, but comfy to drive for the hour-ish commute I had starting with the
purchase in 2013. Unfortunately, the Accord started the string of what can only be describes as my period of

driving history in my mid-20's.
It met it's unfortunate demise when I encountered a tree attempting to avoid a deer heading home late at night. However, that was only after a deer had run ITSELF into the car on two separate occasions, so I'm pretty sure it was actually cursed.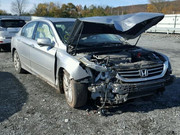 It was unceremoniously replaced with a 2017 Silk Blue Metallic VW Jetta that was a fine A to B car, but provided me zero in the way of excitement, but hey, it was cheap and got me where I needed to go.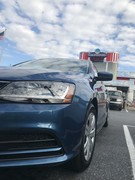 It met a similarlty

-y end, and (although no tree involvement this time) was replaced with the current 2019 Jetta below.
During the ownership of the Accord, I purchased my 2007 Yamaha Roadstar to get a different kind of vehicular experience.
The thing is a dream to ride if you're into a cruiser style bike. All the power and sound of a Harley at at least half the cost. I'm probably
about that if you ask anyone who owns a Harley
The most recent acquisition is
2009 Honda Shadow so that we can have something to do during the summer of quarantine.
for the TrumpBux.
The 2019 Jetta is actually a marked improvement over the 2017 in my opinion. I don't hate driving it near as much and it does what it needs to do. It'll run forever and make a good first car for the angsty teenager of the
and maybe I'll get back into something more exciting then.
Until then, it's the motorcycles to entertain me and the wife.
TLDR: Had a fun car once, no longer has fun car, is not great at the driving, rides motorcycles sometimes.
Current stable:
2019 Platinum Gray Metallic Volkswagen Jetta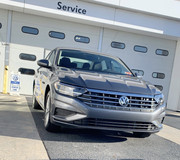 2010 Basque Red Honda Crosstour (Wife's)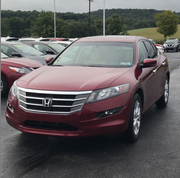 2007 Yamaha Roadstar Silverado 1700 (Mine)
2009 Honda Shadow 750 (Wife's)