Long time in the works, but I'm
finally
done. All that's left is for the pros to install the shower door and marble slab for the barrier/step (replacing the un-mortared tile there currently) and to install the vent/light in the shower. I had the door guy come out to take measurements, just waiting on the quote and fabrication for it before they can do the install. The vent/light will go in once my wife stops getting COVID patients regularly (for a two week+ period) in order for my electrician buddy to come over and help/do the install for a case of beer.
Everything was DIY'd, with some helping hands along the way, with the exception of the plumbing for raising the showerhead approx 8". I had a plumber friend come over to do that since I didn't want to eff up the copper piping in place already. Almost everything, with the exception of the shower, was completed about two years ago in the span of a month to make it functional, then hit a few snags for the shower and the delay soured the work for me, so the shower was left unfinished for about a year and a half. Resumed work this year during COVIDtimes and, after a few delays along the way, I finished up within the last month.
Quick summary:
- Demoed the whole bathroom (aside from structure/walls) - help from wife
- New floor tile - help from buddy (electrician previously mentioned) with the mortaring, and from dad with the grouting
- New toilet
- New sink and countertop
- Repainted vanity and updated hardware
- Installed shiplap for accent wall
- Repainted remaining walls - help from wife
- Full tile shower with updated hardware
- New baseboard trim
Before: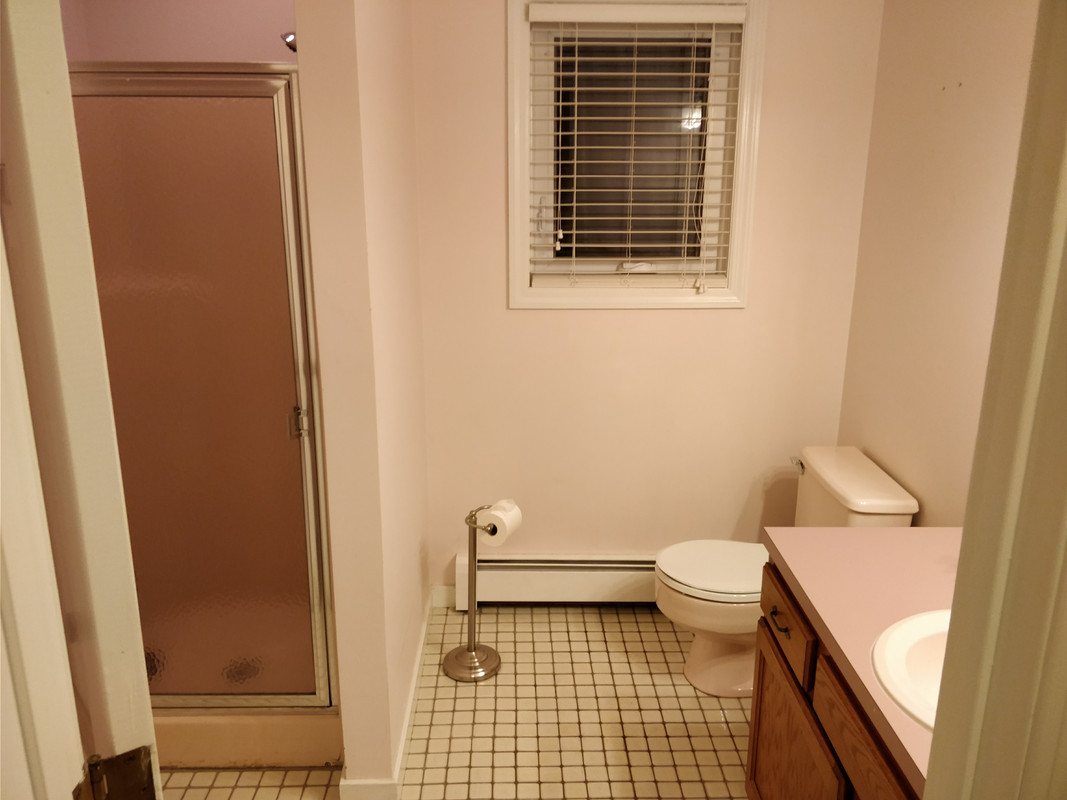 After: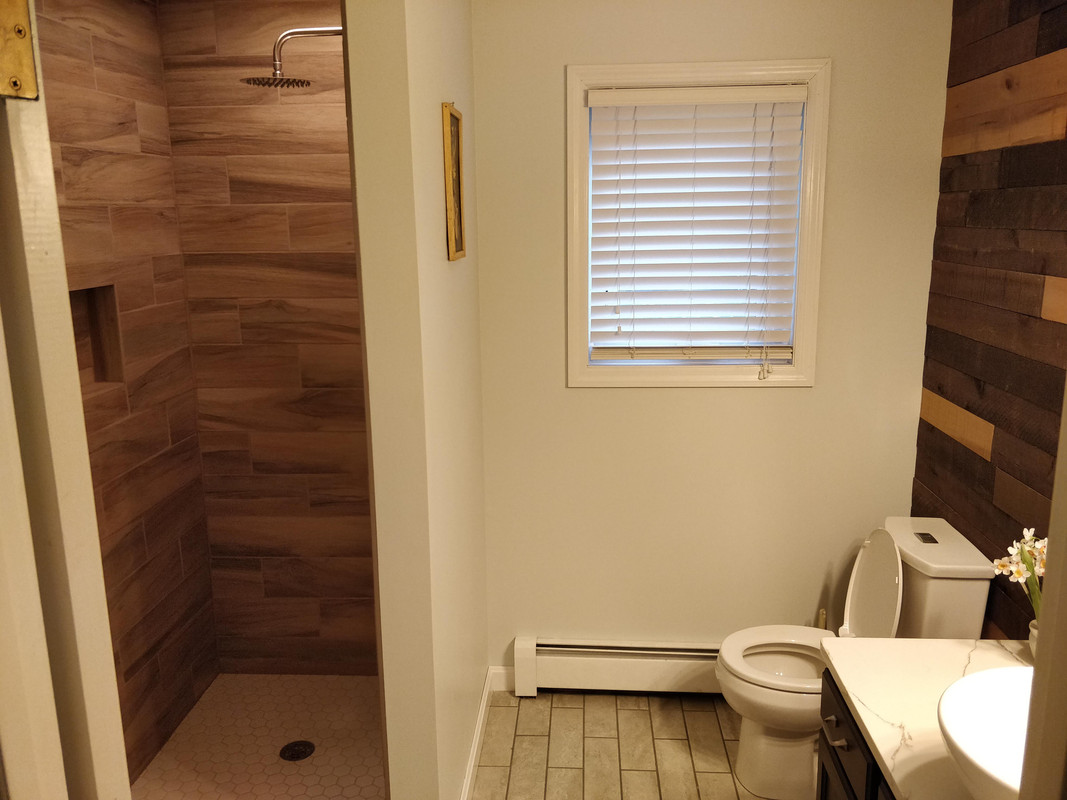 More pics in the following posts!